Leap Africa SIP Fellowship 2021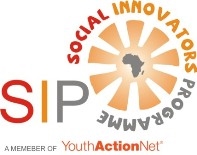 LeapAfrica SIP Fellowship 2021:
The Social Innovators Programme and Awards (SIPA), is an accelerator style fellowship that started in 2013 in order to bridge the gap between increased youth interest in social innovation, and the lack of essential skills and support to establish effective and sustainable initiatives such that could accelerate national transformation.
The Social Innovators Programme & Awards (SIPA) is a platform for equipping, empowering and showcasing young change-makers with requisite skills and effective tools for building sustainable enterprises. With the support of Union Bank Nigeria and other corporate sponsors, have enabled these young change- makers transition their social change ideas into scalable social enterprises.
TFS Cargo Bicycles Co-founder and Chief Design Engineer; Osamede Obayuwana was chosen as one of several social enterprise representative across Africa to participate in the 2021/2022 fellowship year.